Happy New Year!
Here's to a great 2020!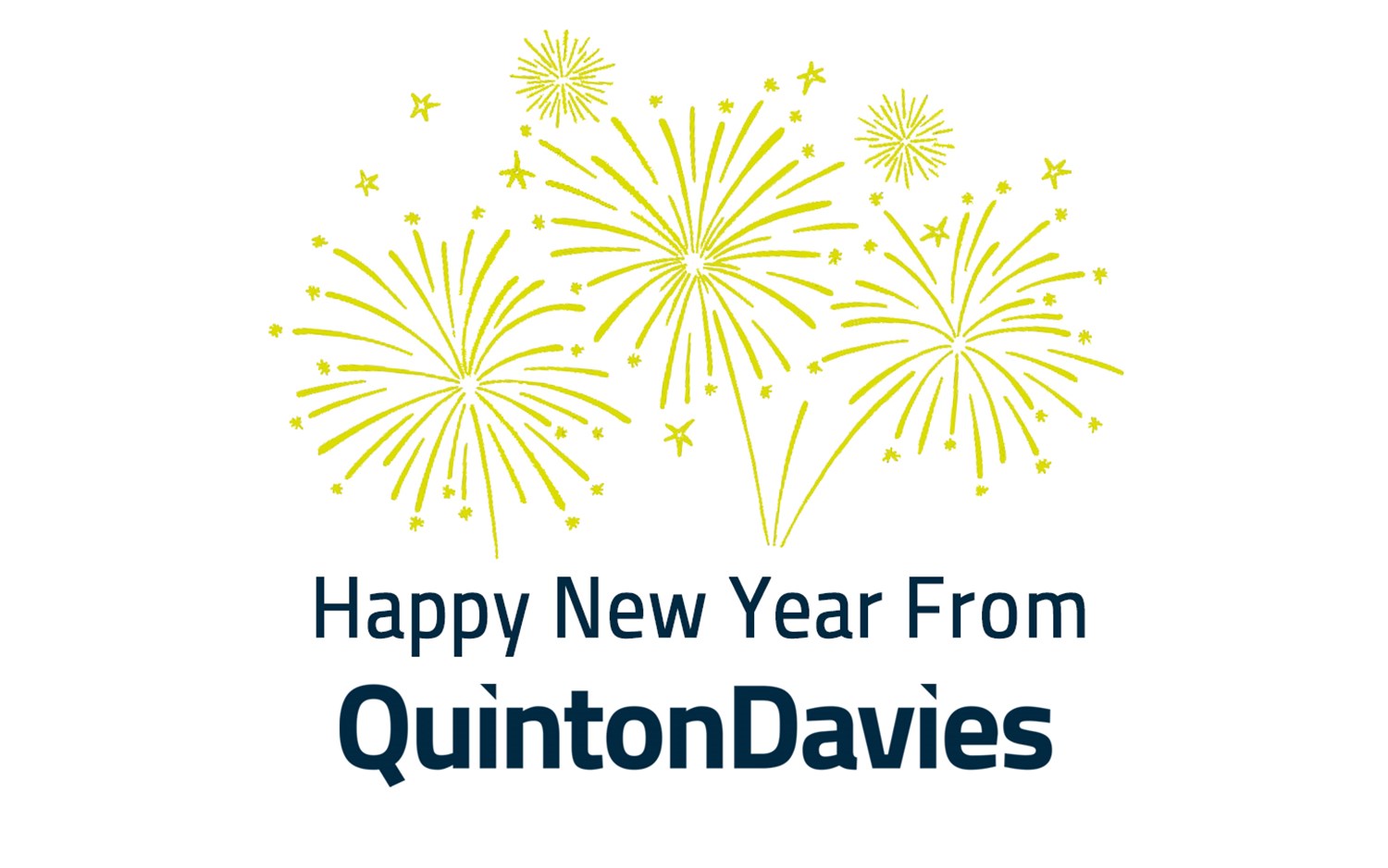 2019 has been an amazing year for us at Quinton Davies! We've had some exciting developments and have lots more to come in 2020!
Firstly we'd like to thank all of our clients and candidates for their huge support in getting us to where we are over the last 20 months. 
This year has been full of highlights and growth. We began 2019 as the two of us, before bringing along some great talent and growing the team. 
Alex Turner joined us at the beginning of the year - bringing his wealth of experience and network to establish our Accountancy Practice division.
More recently, Lewis Bittle joined us to create our Transactional Finance team!
Hope Richardson also joined the team as our Social Media and Marketing Executive!
With the additions to our team, we had to move to a bigger office and found a great biophilic environment that let us establish ourselves, whilst maintaining our health and wellbeing initiatives!
And finally, this year saw QD develop even further with new branding and a new website that we're really excited about!
So what's to come in 2020? We have lots planned! We have plans to have more great Consultants join our Accountancy and IT teams,  an enhanced and cutting edge customer experience in collaboration with our website developments, another new office and more benefits!
If you'd like to join us on the journey drop us a note or call. Keep your eyes peeled for everything to come!
In the meantime, we'd like to wish you all a Happy New Year!
The QD Team.